During times of economic turmoil, debts are one of the first expenses customers neglect. They think they'll come back to it and make things right as soon as they are able. This puts many businesses in a tough financial position in the meantime because they're bringing in less money than expected each quarter.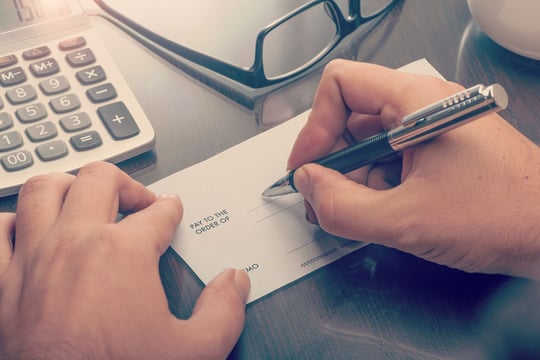 Debt collection is a mandatory skill for every industry that can be surprisingly challenging to master. Yet as with any skill, there are tricks and techniques to help a business collect their debts more successfully.
We talked to Michelle Dunn, a debt collection specialist and consultant, to learn about effective business debt collection tips. Michelle shares her wisdom and experience at MichelleDunn.com.
One of the leading causes of delinquent accounts is the lack of a detailed credit policy. Can you give an example of a detailed credit policy and how it could help accounts becoming past due?
An example of a credit policy can be one sheet or a whole binder of policies and procedures. In my experience, most business owners either don't have a credit policy or they have one that is outdated.
I will share here a short example of a credit policy -
Every new customer will fill out and sign a credit application. Every customer must have a signed and filled out credit application on file.
Using the credit application - check the customer's creditworthiness and deny or approve credit. Rerun the customer's credit application every 6 months.
If a customer becomes 15 days past due, call them and ask for payment.
If a customer becomes 30 days past due and has not responded to the phone call, put the account on credit hold until a resolution is made.
Once an account goes on credit hold, reevaluate that account's credit limit and adjust, and send the customer a letter advising them of the new credit limit (and/or payment terms if you changed those as well).
That is just a short example of how simple a credit policy can be. Your credit policy just needs to give your credit person some direction on what to do when someone asks for credit, what to do if they don't pay, and what to do if you end up using a collection agency. It can be as detailed as you like and you should be changing it all the time as new credit circumstances pop up.
What should a business owner do to prepare for debt collections? How can being prepared affect the debt collection process?
As a business owner, if you decide to hire someone to do your debt collections, make sure they have experience and are educated not only on debt collection laws but also customer service. Make sure that person has clear policies and procedures in place that they must follow.
If you are prepared for debt collections before customers become past due, your chances of getting paid are much higher. The less prepared you are, the better your chances of having much more bad debt and therefore needing more collection efforts.
Are collection calls still as common as they used to be? What are some techniques a business owner can use to get better results from collection calls?
Yes, the #2 most effective way to get paid is by making phone calls. Phone calls are much more effective than letters.
Anyone making debt collection calls should have some training if they want to make an effective call. One technique that business owners can use to get better results from collection calls is to be prepared and have at least two solutions ready to offer the debtor. If you are not prepared and do not have a solution or two ready to offer your past due customer or debtor, your call will be a waste of time.
Know how long this person has been a customer, their payment and order history, their credit application, how they normally make payment, and whether they have ever been late before. Be ready for excuses such as:
We didn't receive the product
We weren't happy with the service
I never received an invoice
We paid that
There was a shortage in the shipment
You want to be able to answer every question without having to call the debtor back. You want each call to end in a payment over the phone or a payment promise. Once you have that payment promise, you have to be on top of the account and follow up until the account is paid in full.
If you don't, you will end up creating more work for yourself by having to reestablish a payment plan and get dates for payment, a payment amount, the frequency of the payment and more excuses.
How can a positive mental outlook help get a better result from debt collections?
Debt collectors that do not have a positive mental outlook do not make effective debt collectors.
Your debt collectors must:
Understand the stress being a bill collector entails.
Know that they cannot take anything personally.
Be able to keep their cool and not respond to emotional debtors.
Be able to respond in a positive way that will allow them to continue the conversation, even if at another time.
Follow federal laws as well as applicable state laws.
Many of those laws include not swearing, belittling,or harassing a debtor. A professional debt collector will be able to stay in control of the call and handle any emotion in a positive and professional manner.
Are there any automation tools for debt collection that you can recommend? How can automation help prevent accounts going into default?
Some collection agencies use automatic dialers as an automation tool for collections. Some states prohibit these dialers. Most people who receive a call from a dialer are aware it is from a dialer and therefore assume the call is from a telemarketer or bill collector; so most don't take the calls. I have had much better results and more effective communication with debtors when we direct dial.
You can also automate your dunning letter processes, either with the debt collection software you are using or through a letter service.
How can a business owner identify a customer's communication style to speak to them in a language they can relate to? How can this help to put the customer at ease and yield the best results?
Business owners need to always be aware of their audience and how they communicate with them. This begins when a customer fills out their credit application. Once you look at it, you can begin to see how they communicate. When you speak to them, you will find out how they communicate. Your phone calls and letters should always be easy for your reader to understand and comprehend. Less is more.
In my books of debt collection letters, I stress how your letters should not be lengthy; in a small, hard-to-read font; or laden with words your customer may not understand, such as legal terms. Your letters should have a call-to-action and everything should be very clear with a lot of white space.
This increases the chances of your customer even reading your letter or listening to you on the phone. If they feel as though you appear more sophisticated or smarter than them, they could become defensive and become harder to work with when trying to set up a payment.
Debt collectors should just be clear and to the point, and they need to learn how to be quiet. Let the customer answer or speak; let them feel as though they helped in choosing a solution by offering them more than one. Be understanding and helpful. Follow through and follow up, and you can have a successful call.
To Find Out More About Our Business Banking Solutions, Contact Us Today!
For more Updates From Michelle Dunn, like her on Facebook, follow her on Twitter, subscribe to her YouTube Channel, and connect with her on LinkedIn.