From humble beginnings, we have come quite a long way to 2018. Our story blogs are great, in-depth looks for you to enjoy over a cup of coffee. If you are looking for something a little quicker to learn about our storied history, check out our timeline infographic below.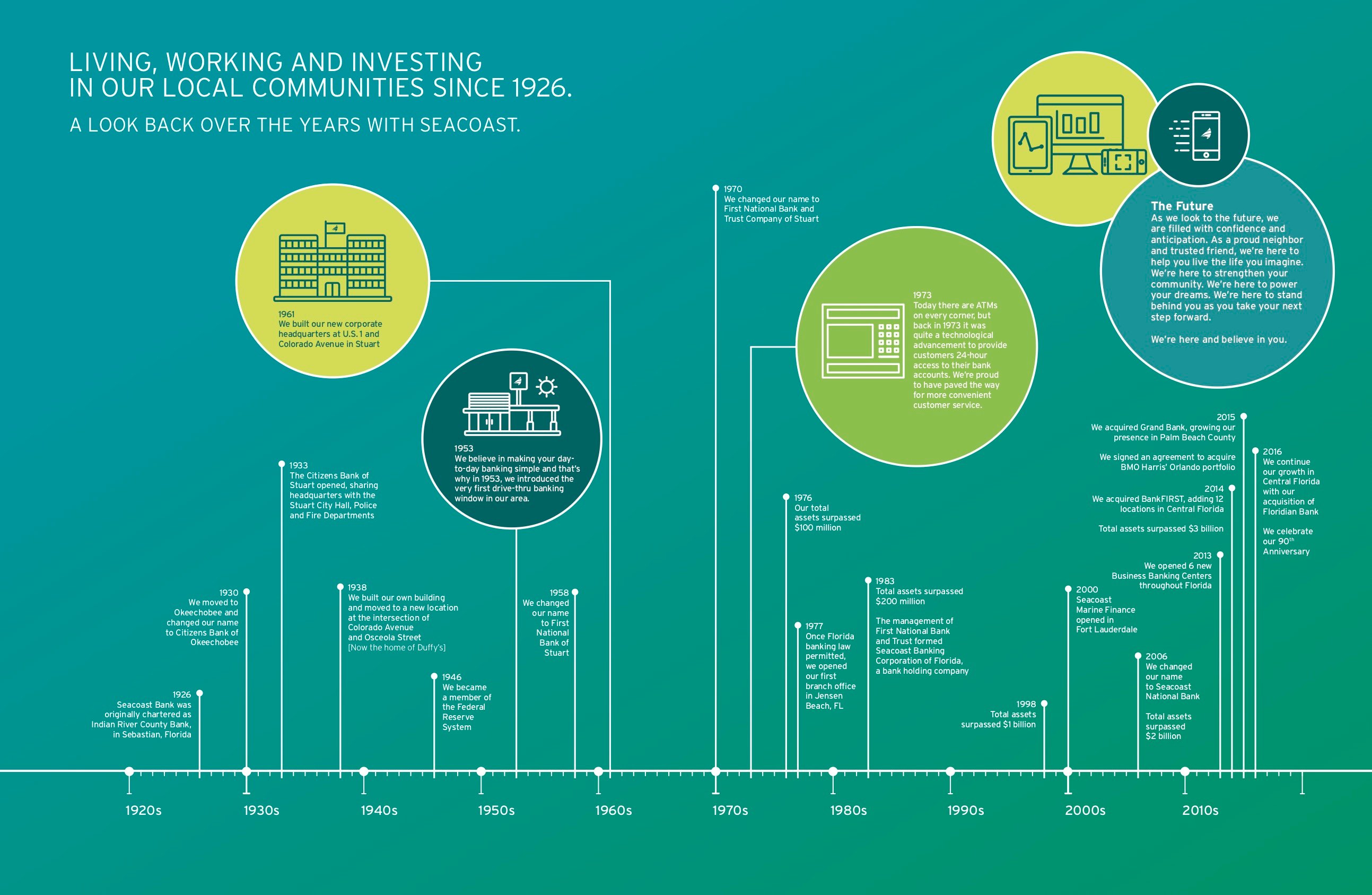 For a closer look, click here to download.
We can't wait to see where the future takes us, and we hope you will continue to join us along our journey as your trusted local community bank.