September 26, 2017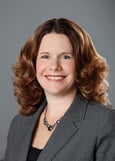 Dear Seacoast Customers:
As a fourth generation Central Floridian, I have witnessed the hardship that has come to our community with Hurricane Irma -- the worst storm to hit our state in my lifetime -- and I feel compelled to reach out and say you are in our thoughts and prayers. As a 90-year old, Florida-based community bank, our experience tells us that individuals, families and small businesses are the pillars of society. You are holding us together now, and will be the key to a quick and complete recovery in the future. Please know that we at Seacoast Bank stand with and support you as you rebuild your lives one roof shingle and fence panel at a time.
Seacoast goes to great lengths to be properly prepared for such storms. Well before the hurricane struck, our business continuity team superbly executed our storm plan – creating staffing back-up plans, securing generators for our branches and ATM network, confirming the readiness of our vital data centers, and ensuring our mobile and online networks remained fully operational throughout this weather event.
Because of this, our associates and distribution network have been available since the day after the storm to help customers and others – from consumers with banking and mortgage needs to small and large businesses with lending requirements. We know that power outages and lack of Internet access have hobbled many homes and businesses and made it hard to keep up with all your financial obligations. Seacoast understands and has a full range of Hurricane Irma recovery solutions in place, from ATM and other fee waivers to a number of storm-related loan programs. Please visit www.seacoastbank.com/irma for more details. To inquire about any of our support services, please reach out to your local Seacoast banker or call 1-800-706-9991 anytime day or night.
As we've helped customers with recovery challenges during the past several days, they've shared with us amazing stories of courage, compassion and community. You likely have your own storm-related stories of communities coming together to support one another. Believe it or not your stories can inspire others who may need hope from an outside source during a dark hour. We would love for you to share your stories with us at Seacoastbank.com/irma-stories.
In closing, I want you to know that your Seacoast family is here for you, and you don't have to face your recovery challenges alone. Seacoast Bank stands with you. We care about and are committed to your future success.
Sincerely,

Julie Kleffel
‎Executive Vice President, Community Banking Executive